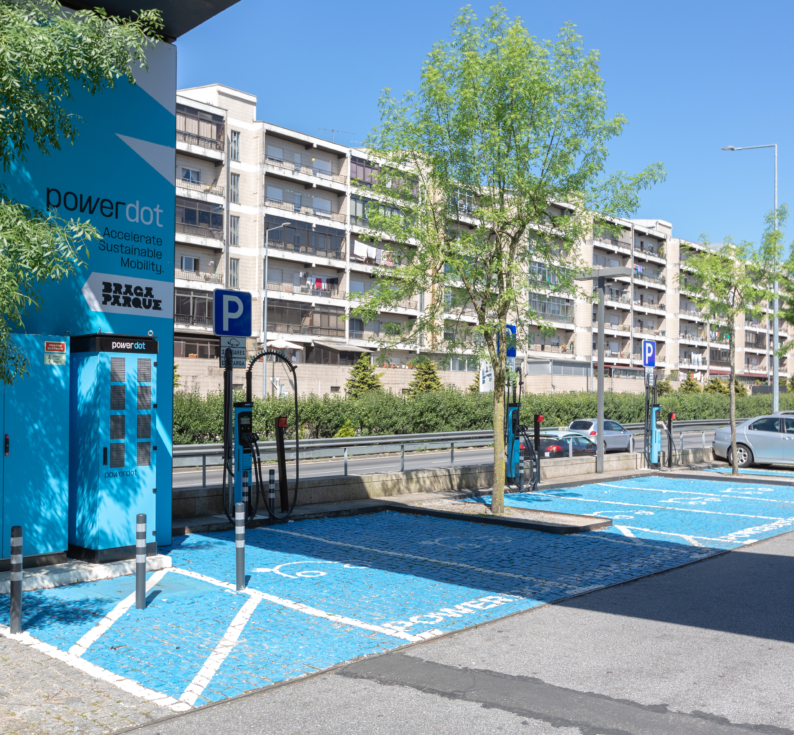 1. Our successful partnerships
Strong track record with Shopping Malls and Real Estate Owners across Europe
Unlock the potential of your shopping mall or real estate property with Powerdot's proven expertise. We have established a strong track record working with renowned brands across Europe. In Portugal, our partnerships include esteemed names such as Mundicenter (Braga Parque, Amoreiras, Oeiras Shopping), CBRE (Loures Shopping), Cushman (Aveiro Center), and WiderProperty (La Vie Funchal). In Spain, we have collaborated with Cushman for projects like Albufera Plaza and Shopping Ruta de la Plata. Groupe Duval's Centre Commercial les Eleis in France and CBRE (Galeria Kazimierz) as well as ECE (Galeria Krakowska) in Poland are also part of our successful portfolio.
By choosing Powerdot, you align your business with industry leaders and gain access to our unparalleled expertise in EV charging solutions. Let us help you elevate your property and cater to the growing demand for electric mobility.
Interested in how we can help your business?
REQUEST CONTACT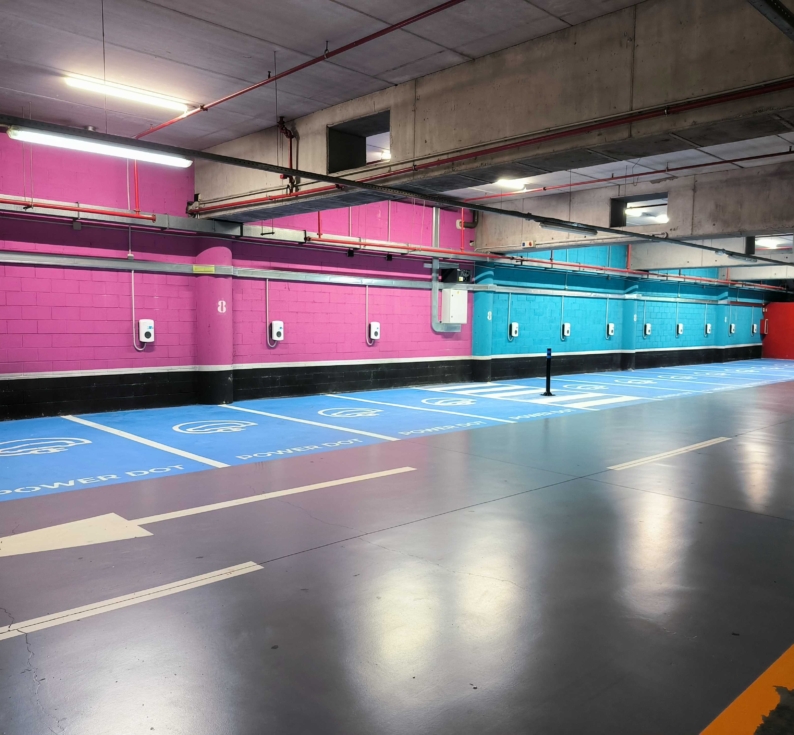 2. Plug into the future
Enhance customer satisfaction with Destination Charging
Transform the shopping experience for your visitors by offering them a fully embedded experience where they can make the most of their time at your mall while their cars are being charged. With Powerdot's innovative EV charging solutions, the focus is on adapting the charging process to people's lives, rather than disrupting their routines. Our destination charging approach ensures that shoppers can seamlessly charge their vehicles while enjoying the various amenities and attractions your shopping mall has to offer. 
It's a true use case for destination charging, where convenience and customer satisfaction are at the forefront. Let Powerdot enhance your shopping mall's appeal and provide a seamless and enjoyable experience for EV users.
Reach out to us to know more!
GET IN TOUCH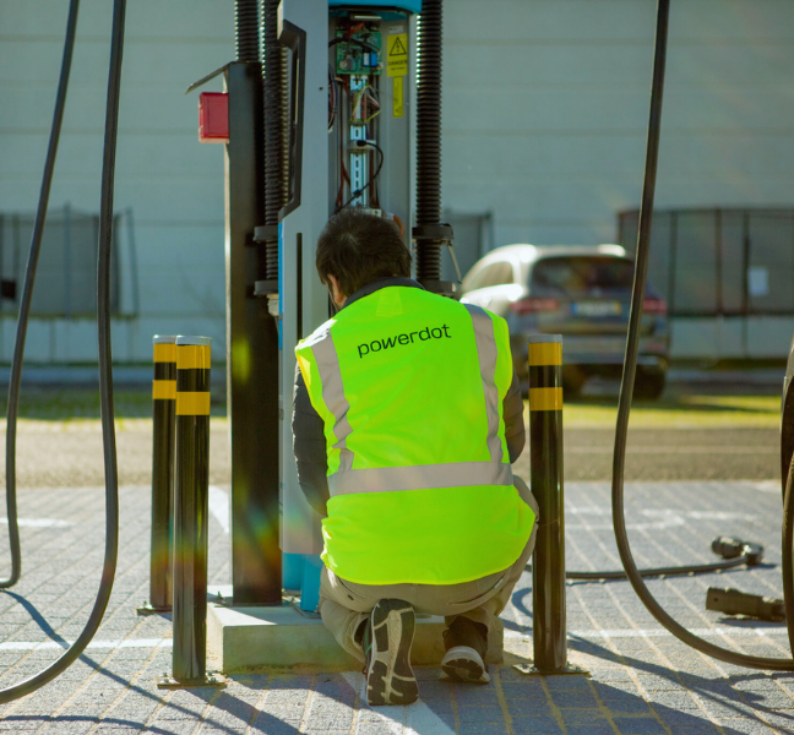 3. Optimised installation process
Tailored installation to your business needs
We know how important it is for you to have a smooth operation of the shopping mall and customer satisfaction  — that's why we always adapt it to your business operating hours and peak times to not disturb your customer experience. Our team of experts will work quickly and efficiently to install the EV charging stations, without compromising on safety or quality. With Powerdot, you can have peace of mind knowing that the installation process will be tailored to your specific needs, and your customers' experience will not be negatively impacted.
Curious about how we can work together?
REACH OUT TO US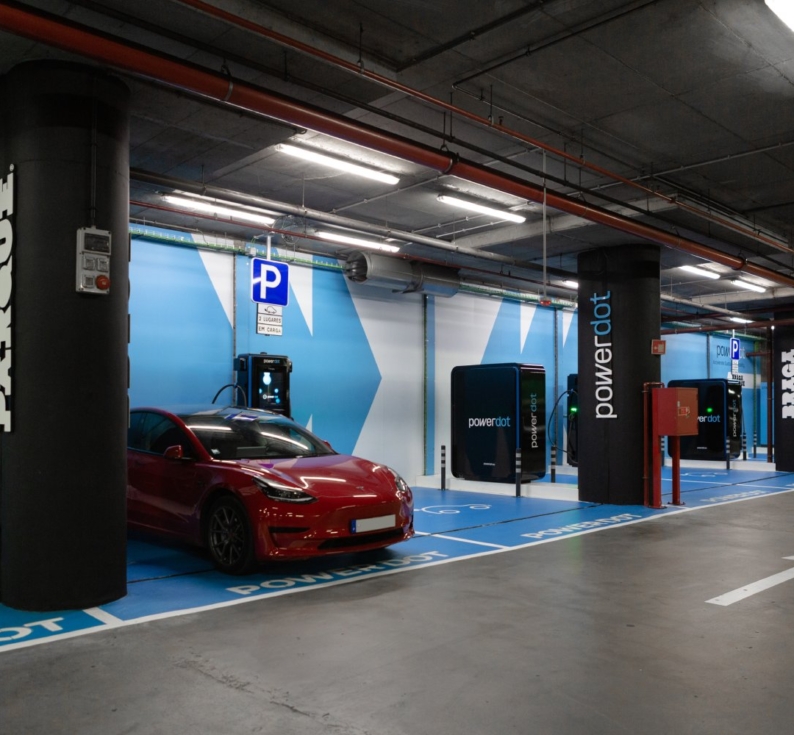 4. Generate additional revenue
Another source of income for your business
Dive into a world of revenue expansion by embracing innovative branding strategies. Powerdot chargers can be integrated into your loyalty program, and give promo codes in your customer's charging sessions. One more item to make your loyalty program even more attractive.
We can install chargers with large screens that can be used for displaying commercial messages. You can collaborate with your shopkeepers allowing them to advertise on the screens, which could be an excellent strategy to sell new ad spaces.
Reach out to us to know more!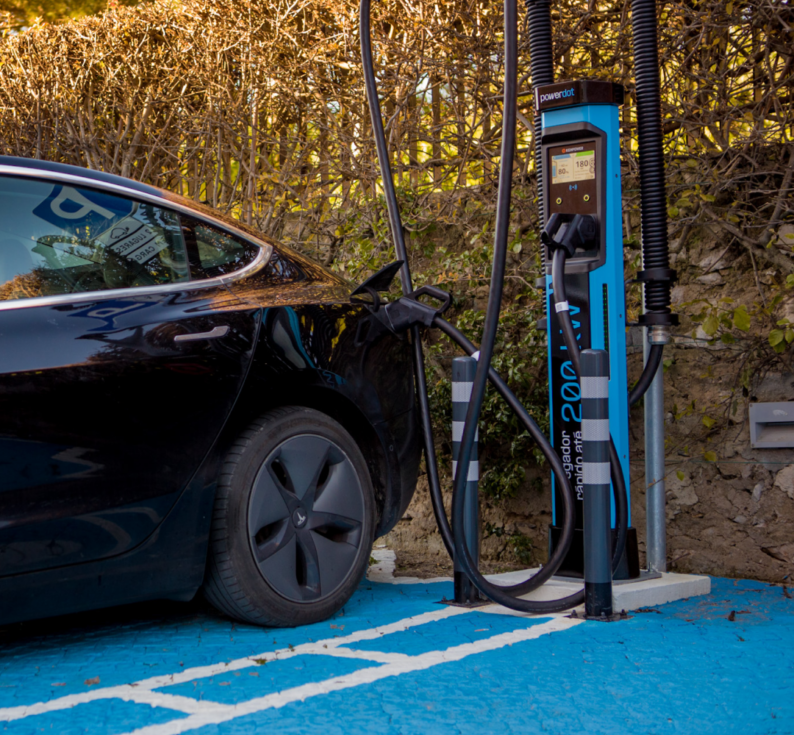 5. Get the most out of your car park
Strong competitive edge for your business
To remain competitive in an area where some shopping malls are already offering EV charging stations, your business needs to stay in the game and have an attractive offer. And that's not all: your business can show its commitment to sustainability and support for environmentally conscious clients, and this can help to build loyalty and increase customer satisfaction.
Powerdot invests 100% of the installation cost, operation and maintenance of the charging stations. This partnership can help your business to generate a new revenue stream and capitalise on your existing parking locations. Additionally, Powerdot's monitoring software provides insights into how and when customers charge their EVs, peak times, your monetary income from the chargers, and more.
Ready to power up your business with EV charging stations?
Contact us today to learn more about our partnership proposal for shopping malls.
TALK TO US